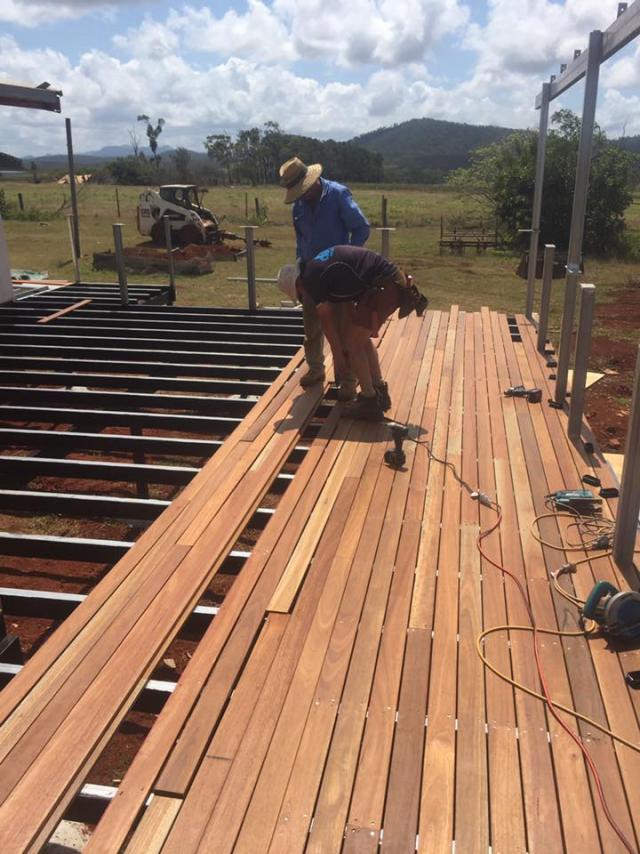 New construction while renovations bloom
By Trish Bowman
Wednesday's release of the latest construction approvals and loan figures by the Australian Bureau of Statistics (ABS) shows signs of a continued decline in construction activity according to Master Builders Australia, but renovations are on the rise.
John Paul Constructions has confirmed Central Queensland is also following the pattern of fewer new build applications as calls for renovations soar.
"New build inquiries have definitely gone down over the past two months," Paul said.
"Part of the problem is the current cost of materials and the waiting time for those materials to arrive. Hardwood for decking, for example, can take two to three months to arrive. There is also a large order book for frames and trusses.
"It's a new concept for a lot of people because before COVID we had much better access to materials.
"We have been assured that access to construction materials will improve by next year and we have already seen a slight improvement."
Mr Paul said the call for renovations had certainly improved, but most people were struggling to find tradespeople to do the work.
"We've been hammered with enquiries, particularly for decking and bathrooms, but like most builders in the area right now, we're already nearly full for the next 12 months.
"I have a lot of people calling me and when I explain the situation and suggest people call, they inevitably call back and say they couldn't find anyone to do the job."
Master Builders CEO Denita Wawn said loan numbers fell again in September for both homeowners and property investors.
"This coincides with weaker building approvals which fell 5.8% from August," Wawn said.
"Australia's building and construction industry is one of the most sensitive parts of the economy to rising interest rates and the September figures underscore the delicate state of the new homebuilding market. ."
Construction approvals for single-detached homes saw a much steeper drop of 7.8% compared to medium/high density housing across the country.
In previous months, there had been signs that new construction approvals for single-family homes had leveled off.
Despite the sharp increases in interest rates, the average loan size is still higher than a year ago for most categories.
Loans for major home renovations are still much higher for homeowners and real estate investors, at 13.6% and 12.4%, respectively.
Mr Wawn said there had been a surge in approvals for apartments in high-rise buildings of nine floors and above.
"The array of high-rise building reinforcement may be related to the anticipated resumption of migration to major cities," he said.
"The building and construction industry continues to be impacted by product cost pressures and shortages of tradespeople.
"Any significant change in government policy, such as the government's proposed industrial relations legislation, must be carefully considered in this context."