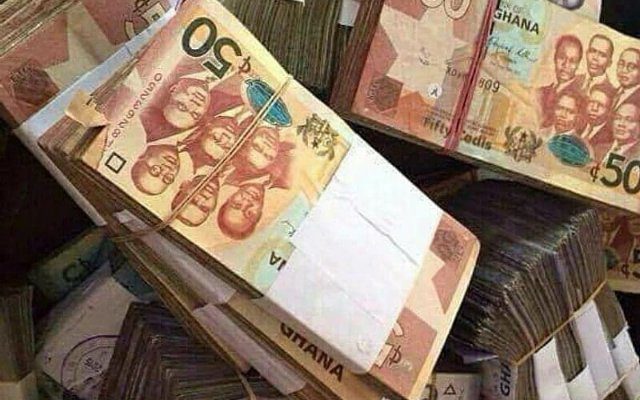 MASLOC not viable unless loan recovery rate improves – CEO
Wads of 50¢ bills.
MASLOC Managing Director Abibata SM Zakariah says the program is not sustainable unless the loan facility recovery rate improves significantly.
She therefore appealed to all defaulting debtors to repay their debts.
She was talking on the Great morning show, Wednesday, February 23, 2022, where she deplored the low rate of recovery of loans granted by her outfit. She indicated that only 45% of loans disbursed across the country have been recovered.
"In recent days, I have been around the southern sector and my concern was the low recovery rate. Of the GH₵204 million disbursed, we were able to collect GH₵90 million, or about 45%. But all significant microfinance institution should make around 80% recovery," she said.
She attributed this development to the perception of some defaulters that the loans are free, hence their decision not to repay.
She also attributed the development to some failures on the part of the institution, which she said she was ready to work to improve, as the new CEO.
"On our side, we have not succeeded in making [certain things] as an institution in the past. Oversight in the past has not been as good as it should be. We could have monitored, we also did not follow other processes including financial literacy education, record keeping, before disbursement," she said.
She said the institution is working to address its shortcomings by rolling out new measures, including its drive to digitize the institution.
In addition to this, she indicated that MASLOC will enhance training, capacity building, etc. »
"We also need to step up our follow-up, we need to step up our education, our awareness, step up the visits we make to our customers, the regional managers will also be given targets and the staff will also be motivated to give their best, and I believe these, if implemented, will clearly give us the best results," she said.