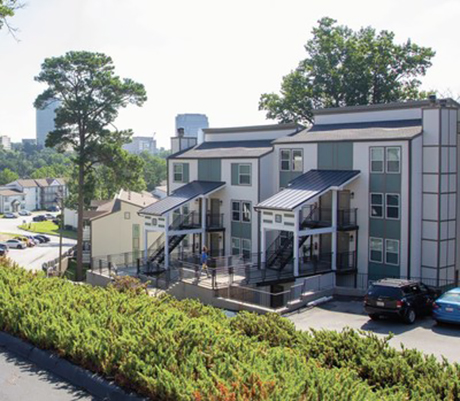 Eastern Union Secures $83.3M Bridge Loan for Multifamily Property in Atlanta's Vinings District
ATLANTA — New York-based Eastern Union has secured an $83.3 million bridge loan for The Halsten at Vinings Mountain, a 440-unit multifamily property in Atlanta. Eastern Union's Michael Muller arranged the two-year non-recourse loan, which has three 12-month extension options. The loan was secured with interest-only payments for up to three years. The borrower was not disclosed.
Formerly known as Stone Ridge in Vinings, The Halsten offers studio, one-, two-, and three-bedroom floor plans. Completed in 1973, the property spans 452,385 square feet. The new owner plans to improve the exteriors of the property and modernize and renovate the interiors. Unit features include walk-in closets, patios and balconies, and washer and dryer hookups. Community amenities include a business center, clubhouse, playground, tennis court, grill, picnic area, fitness center, laundry facilities, and pet play area. company.
Located at 3000 Cumberland Club Drive, the property is 2 miles from The Battery Atlanta and 16 miles from downtown Atlanta.