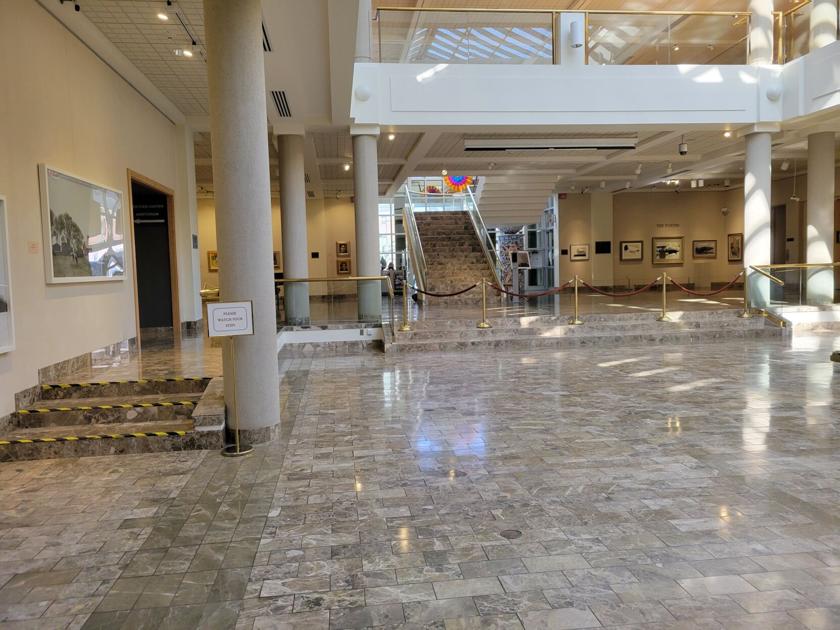 Cruisin ': the museum a feast for the senses | Lifestyles
It is true that wherever you go there always seems to be a New Castle connection.
The region's shining star, the nearby Butler Institute of American Art in Youngstown is headed by longtime curator / director, New Castle native and resident Dr. Louis Zona.
If you haven't been to the butler recently – or never – what's stopping you?
You don't have to be an art lover to appreciate the permanent and loaned exhibitions of contemporary and American art, the pleasing aesthetics, and the surprises one encounters on a first-time visit. or the 50th.
Art, like music, appeals to our senses. and you leave, touched by experiences that last a long time.
The building itself is an architectural marvel. The mere act of climbing the marble steps and entering the Italian neo-Renaissance-style museum built in 1919 and operating since is a price to behold. The Butler has always been free and open to the public and it is evident that the over 100,000 annual visitors and generous donors appreciate the importance of such an asset in the community.
It is also the first museum devoted exclusively to American art. All these facts follow one another to show us the way in which art and history merge.
Recently there is even more incentive to visit. The butler acquired "In the Dunes" from Vincent Van Gogh in 2015 and at the time had not been seen in public for 55 years. On loan from a private collection, the landscape in oil on panel painted in 1883 deserves more than just a glance. Art lovers and those unfamiliar with all the nuances of such an exceptional viewing experience always realize that they are truly seeing something special.
My favorites at Butler fall along the same lines as a lot of other people. Homer Winslow's "Snap the Whip" is an 1872 oil on canvas that has been in the museum since its opening. It represents a group of children playing a game in front of a small red school.
Maybe I like it a lot because of its realism although the abstract, coming in a totally different direction, asks to think about what the artist wanted and allows the viewer to form their own idea of ​​what is happening. goes into the room.
I'm going to make a bold statement and say just about everyone loves Norman Rockwell. His art depicting pure Americana appeared on the cover of the Saturday Evening Post from 1916 and continued for 47 years, producing 323 covers. In 2007, The Butler purchased "Lincoln the Railsplitter" from Rockwell for $ 1.6 million.
Another that touches my heart is "In Flanders Field" by American impressionist Robert Vonnoh, which depicts a woman picking flowers in a field of poppies. It definitely falls into the category of masterpieces. According to the inscription, it is a symbol of the blood of fallen soldiers on the battlefields of Belgium and France, although the work was premiered 25 years before WWI.
Other familiar names such as Edward Hopper, John Singer Sargent, and the Wyeths popped up as I wandered around.
This type of realism makes it possible to relive a certain era but, on the other hand, the Beecher Center does a 360 and is devoted only to new media and electronic arts. My fascination turned again in another direction to explore holography, lasers and other digital media.
There is yet another treat. The Bitonte footbridge connects the museum to the educational center which was once a church and there is still a view of the impressive stained glass windows.
Take a stroll here too to see the Americana collection, which includes a doll room and a dollhouse – I'm captivated by all of this miniature furniture – and a merry-go-round room, to name just two.
The Butler Institute of American Art is located at 524 Wick Ave. in Youngstown and is closed on Mondays but open Tuesday through Saturday from 11 a.m. to 4 p.m. and Sunday from noon to 4 p.m. In addition to programs, events, courses and educational offerings, the gift shop offers unique and diverse selections.
Paintings in the Butler's Collection are on loan to museums around the world. The world. Think about it. It is very impressive.
And the fact that our region is home to such a treasure also reminds us to never take the special places we have for granted.
Dive in, explore, chat and leave each time with a better understanding of gifts and talents, all housed in one extraordinary building.
(Lugene Pezzuto retired from the New Castle News in 2019. Her Cruisin 'Travel Column will appear sporadically and highlight the area's hidden gems.)