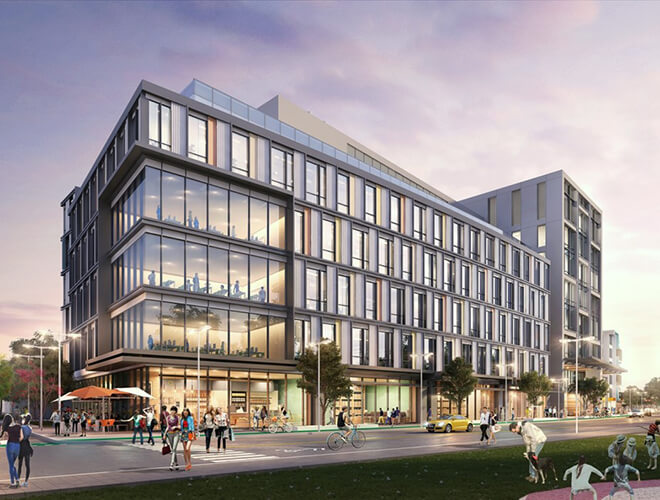 Construction financing secured for Allston LabWorks in Boston
Boston Allston LabWorks project in Massachusetts set to get US aid$585M construction financing. The funds were secured by JLL Capital Markets for the mixed-use project being developed by King Street Properties, Brookfield and Mugar Enterprises.
Allston LabWorks will include 534,000 square feet of laboratory space, 20,000 square feet of retail space and 35 multi-unit housing units. According to some reports, 26% of housing will be affordable. In addition, the project will include a 668-car garage and a 12,000 square foot public plaza. The plaza will have an additional 5,000 square feet of planted green space.
Overview of site and project location
Look for construction leads
The Boston Allston LabWorks project is close to Harvard University's 350-acre Allston Campus. It is located on 4.27 acres at 250, 280, and 305 Western Avenue. It should be noted that the site is well placed to meet the growing life science needs in the region. This is largely due to its proximity to Harvard's investment in the region.
Also Read: Plans underway for Harvard University's ERC Allston project in Boston
The neighborhood has become a favorite thanks to continuous public and private investment over the past two decades. In addition, neighboring businesses and university demand drivers have also contributed immensely. Additionally, having 19 of the top 20 biotech and pharma companies in the Greater Boston Lab market has been beneficial. This is where Allston LabWorks is located.
The market also receives 30% of all life science funding in the United States. Thus, the development of the life sciences industry exceeds that of all other industries by a factor of four.
Boston Allston LabWorks Project Commentary
"We appreciate JLL's efforts to secure financing for this important property, and look forward to our future lending partnership. Given the current state of the market, the speed with which we were able to close this loan speaks to the level of interest and confidence in Allston LabWorks. Mike Diminico, Managing Director of King Street, said:
"We are really proud of this groundbreaking project and look forward to getting started as soon as possible. According to JLL Capital's Greg LaBine, Brookfield's institutional financial foundation will be combined with King Street's superior development expertise and proven track record in a number of future acquisitions.
LaBine, who is the managing director, and Amy Lousararian, the director, led the JLL Capital Markets team that was responsible for representing the borrower.