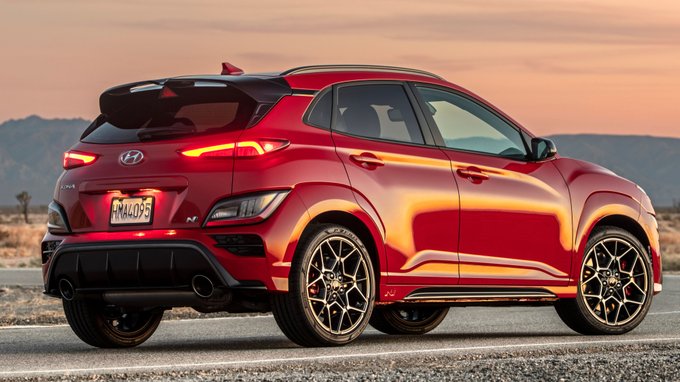 2022 Elantra N, the Kona N rebate deal has a catch
Hyundai is already offering discounts on its two most recent models, the Elantra N and Kona N. However, a closer look reveals that there is a built-in trap that could limit your ability to close a deal on the new sedan. sports car or SUV this holiday season. Here's a quick look at some of the main pros and cons of this early bird discount offer.
Whether you buy the Elantra N 2022 or the Kona N, Hyundai offers a $ 500 cash incentive when you take out a loan through its captive finance company. The biggest downsides are that you will have to finance your purchase, and the incentive is only available when purchasing these models and completely excludes leases.
As we reported earlier today, the Elantra N has a lease with an effective cost of $ 500 / month. Separately, the Kona N has an effective cost that is only $ 8 more than the Veloster. Since both of these leases are quite expensive, being able to get a $ 500 rebate at launch could be a relatively good deal.
Unfortunately, the Elantra N and Kona N are not eligible for a year-end deal involving 0% APR plus 90-day deferred payments. In contrast, the regular versions of the Elantra and Kona 2022 qualify for both. If you're looking to rent, both offer $ 0 leases starting at just $ 249 and $ 289 for 36 months, respectively.
Oddly enough, the Veloster N offers 0% APR for 48 months plus the 90 day deferral on your first month's payment. As a result, it's possible that a Veloster turns out to be a better deal in comparison. However, this assumes that you can avoid a potential dealership markup in the midst of an ongoing inventory shortage.
While the Kona N is only slightly more expensive than the Veloster on paper, the lower interest rate could make it more affordable. Just know that you'll need top-notch credit for the best rates from Hyundai. It is not yet clear whether these deals will disappear in January, when manufacturer incentives typically do so at the start of the year.
Current Hyundai offers end January 3 and may vary by region. The financial incentives listed here are available nationwide based on a manufacturer's incentive bulletin sent to dealers today.
The best discount deals on cars and SUVs